Multi-Battery Charger
USD $625.00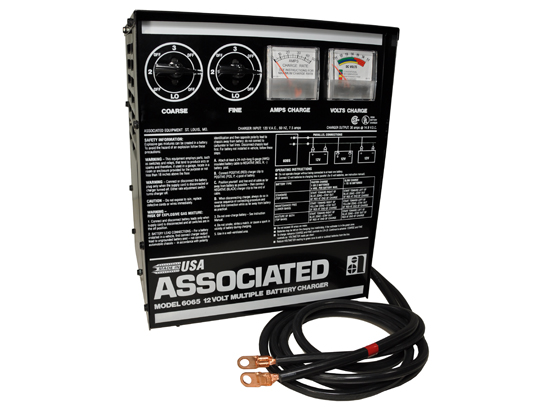 Click to view California Proposition 65 warning
This 30 amp Multi-Battery Charger, when used with either 6075 Bus Bar, 6075CB or 6086 Charging Rack, can charge from 1 to 10 batteries in parallel at one time. Safe for use on all battery types including AGM, 16 charging rates for precise charging. Ideal for parts departments to keep battery inventories fresh and prevent batteries from sulfating.


Features
30 Amp DC Output.
Charge 1 to 10 or more batteries at one time when used with 6075 Bus Bar or 6086 Charging Rack.
16 Charging Rates for precise charging control.
Dual Volt and Amp Meters.
Can be mounted on wall or can sit on shelf of work bench.
Safe for all battery types.
Made in USA.
1-Year Warranty.
Other Associated Equipment Corp. Products