Mercedes-Benz ATF X-Changer Package
USD $6,139.00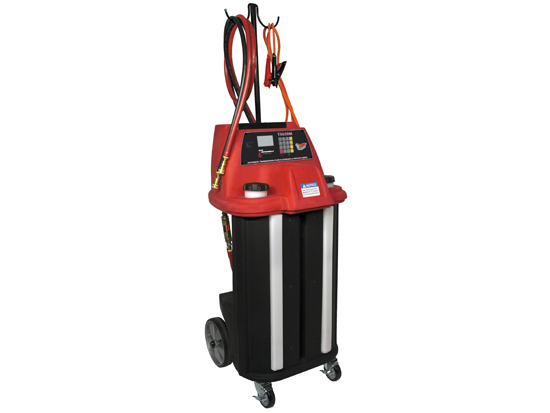 Click to view California Proposition 65 warning
Mercedes-Benz ATF X-Changer with Standard Adapter Set (631-940999). Mercedes-Benz Adapter available from Mercedes-Benz.


Features
Two new fluid tanks allow user to select fluid type at the touch of a button.
Select any quantity from 1-24 quarts.
Power interruption memory. CE Approved. Fully automatic operation.
Large 2.5 gallon-per-minute pump performs faster exchanges.
12 volt powered. Voltmeter. Quart counter. Pause button.
Individual add and remove fluid buttons.
Sight glasses provide visual of old and new fluid.
Special Mercedes-Benz specified automatic cleaning mode.
Special add and remove fluid function for vehicle filter change.
Other Flo-Dynamics Products