90 Amp Re-Flash Power Supply Charger
USD $1,553.00

Click to see additional Options / Models / Accessories Available
Options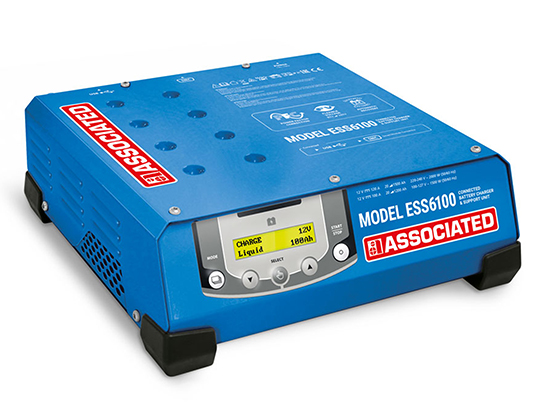 Simply the most advanced re-Flash Power Supply Charger, Adjustable from 12.1V to 14.9V up to 90 Amps continues for re-flash power even on the vehicle with very high draws during re-flash programing.
As a charger is it's safe for all battery types including AGM, EFB, Lithium-Ion, Gel-Cell, and Conventional sealed Lead Acid. Adjustable to meet all factory specs by battery type. Polarity and over charge protected. 8.4FT DC Leads with optional 16.5 Ft leads available for re-flashing while vehicle is on hoist.

Adjustable Power Supply up to 90 Amps at 12.1V to 14.9V continuous to meet Factory Spec requirements, safely charge all battery types to new battery mfg. requirements including AGM, Lithium-Ion, EFB, or Conventional Sealed Lead Acid.
Features
Up to 90A of Adjustable power 12.1 to 14.9 Volts for re-flashing even the highest draw vehicles.
Safely charge all battery types including AGM, EFB, Lithium-Ion, Gel-Cell, or Conventional Wet Acid batteries.
Adjustable Voltage for charging at new charging specs form battery manufactures.
Back Lit Digital Display with three Languages English, Spanish, French.
Show Room mode for powering vehicles dash and electronics in show room or at industry events.
Long 8.4FT DC Leads with off-set clamps.
Optional 16.5FT DC Leads for work when vehicle is on a hoist.
1-year warranty.
Options
Other Associated Equipment Corp. Products