Red Sure Shot Sprayer Refillable, Rechargeable, Compressed Air Sprayer
USD $88.00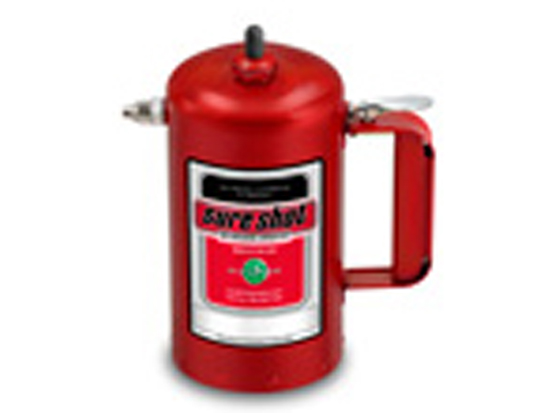 Click to view California Proposition 65 warning
Sure Shot® sprayers are an inexpensive way to apply bulk chemicals like cleaners, degreasers, penetrating oils, solvents and lubricants. They use readily available compressed air, instead of flammable and/or dangerous propellants, and because they are reusable you don't have to be concerned about disposal of empty cans.


Features
Uses shop air to recharge.
Environmentally friendly.
Other Wright Tool Co. Products